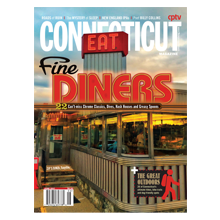 Connecticut Magazine
Connecticut Magazine is the monthly glossy magazine Connecticut lives by. From delicious dining and world-class arts and culture, to the state's most influential people and most pressing issues – it shines a light on the best of what Connecticut has to offer. Along with in-depth and illuminating reporting, the magazine provides definitive, one-of-a-kind-in-Connecticut rankings of the state's health practitioners, restaurants and entertainment, which readers rely on year after year. Connecticut Magazine's subscriber base is greater than all local and most national magazines in Connecticut, including Time, Food & Wine, Travel & Leisure, Architectural Digest and a whole lot more. No magazine delivers Connecticut better!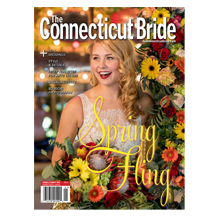 The Connecticut Bride
The Connecticut Bride publishes twice a year (Winter/Spring and Summer/Fall) and is sold on more than 500 newsstands across the state, with targeted drop distribution at bridal shops, registries, wedding retailers, advertiser locations, beauty salons and day spas. With elegant and stylish design, the magazine focuses on everything engaged couples and their families want to know about while planning this important occasion. Stories are focused solely on Connecticut venues, retailers and wedding professionals so it's the ideal publication for businesses wanting to reach this targeted audience.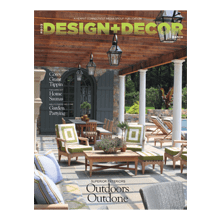 Home Design + Décor
Publishing every March and October, the glossy and upscale Home Design + Décor magazine profiles the current trends in what Connecticut consumers are spending on their homes. A highly stylized design accents stories that are often aspirational, featuring the best and brightest in design, along interior and exterior decoration. Distributed exclusively to subscribers of Hearst Connecticut's eight daily newspapers, this magazine reaches the highly desirable demographic of our readers – highly educated with above-average disposable incomes.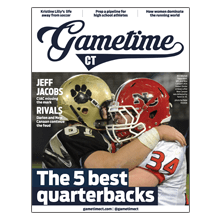 GameTimeCT
GameTimeCT.com is the go-to news source for high school sports in Connecticut. And our glossy magazine – published three times a year – reaches an upscale audience from Greenwich to Essex across the Connecticut shoreline and up through Litchfield County.
Distributed to Hearst Connecticut's eight daily newspapers, this premium magazine provides lush photography, upscale design and sharply written stories from our nationally known sports writers. Copies are also been provided to the top 50 sports high schools in the five counties Hearst Connecticut covers. Sponsors of the magazine will also be delivered bundles for their best customers.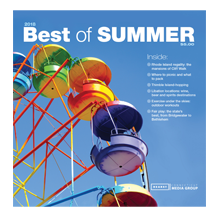 Best of Summer
With a publication date prior to the Memorial Day holiday, the Best of Summer magazine is timed to be advantageous to readers and advertisers. For everything from day trips, long weekends and family getaways to the best summer books, readers look to this annual May publication for creative and fun ideas and ways to best enjoy the precious summer months.
This premium magazine is distributed exclusively to subscribers of the Hearst Connecticut Media Group's eight daily newspapers, an audience advertisers are eagerly looking to reach for these consumers' above-average disposable income.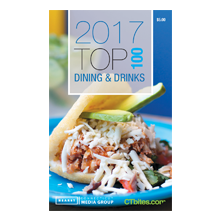 Top 100 Dining & Drinks
Hearst collaborates annually with CT Bites to publish an inspired and iconic, pocket-sized glossy guide highlighting the top restaurants across five counties in Connecticut. As a premium publication, this highly sought-after booklet is exclusively distributed to subscribers of Hearst Connecticut's eight daily newspapers. It's a go-to guide for consumers wanting to try the best restaurants and hidden gems around the state.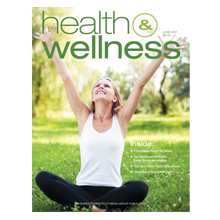 Health & Wellness
Hearst Connecticut subscribers get a healthier start to the year with the publication of our annual Health & Wellness premium magazine. Capitalizing on a theme of interest that's a constant with our readers, this glossy magazine provides timely and current stories and information on diet, exercise and trends aimed at living our best lives. Distributed exclusively to the readers of our eight daily newspapers, this audience is prime for businesses aiming to reach consumers with above-average disposable incomes.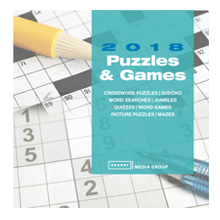 Puzzles & Games
For a publication guaranteed to have a long shelf life, the Puzzles & Games magazine is chock full of the most popular brain teasers that keep readers engaged for hours. For advertisers looking to keep their message in front of a highly desirable demographic, this is the print publication to be in.
Puzzles & Games is distributed several times a year – exclusively to subscribers of Hearst Connecticut's eight daily newspapers.