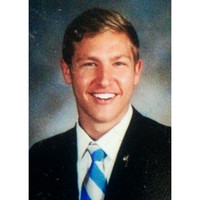 Hearst's Business Development Manager for StoryStudio, Kevin Vanover, will be leading a workshop and presentation titled "The Power of Content: Influencing the Customer Journey." As one of the leading marketing experts around, Mr. Vanover will demonstrate how to leverage content to brand yourself, engage audiences, influence customer decisions, and drive new business.
Sponsored by The Leukemia & Lymphoma Society, Hearst Connecticut Media Group will host the event on the first floor of its building at 301 Merritt 7, Norwalk, CT Tuesday, October 1, 6:00 PM – 8:30 PM.
In digital marketing, "content is king" and it is key to capturing audience attention, growing your influence and visibility, and generating more leads. In this workshop, you can explore how to develop content that connects with your audience, and the difference between content that brands, engages, and converts.
Before the workshop, food and drink will be served and there will an opportunity to network with other businesses in the area. Additionally, 50% of ticket sales and 100% of the proceeds from raffles will go to the Leukemia and Lymphoma Society.
Tickets are $25 each and can be purchased through eventbrite. If you are interested in RSVPing or have questions around this event, please email jlaquercia@nullhearstmediact.com.